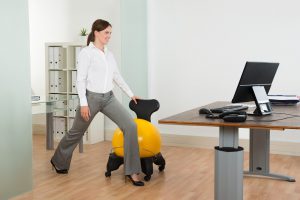 Are you wondering why your employees feel lethargic and uncomfortable at work? They may be experiencing chronic back pain, which can also cause problems in the shoulders and neck. Studies have shown that prolonged sitting may result in imbalance in the body, which leads to discomfort and recurring pain. In such cases, you might want to consider standing desks to relieve some of the discomfort your employees feel while at work.
Why Use a Standing or Active Desk
You may think that a sit-stand desk is just a fad and an unnecessary expense. You may also think that if an employee exercises regularly, he or she wouldn't have to worry about discomfort and pain caused by sitting for prolonged hours. However, key findings about the benefits of standing desks revealed that they have real benefits for those who use them.
http://www.ushealthworks.com/blog/2016/06/occupational-medicine-clinic-will-standing-desks-produce-healthier-employees/